Strong Women Squad goes to... our SHAKE IT OFF Summer Party!
What's the best way to spring into summer? By shaking off the cobwebs and getting your girls together for a party!
Saturday 16th June saw our second event come around, the Shake It Off Summer Party in aid of CoppaFeel. It was such a great night, full of vibrant, happy people having a good time and supporting each other. Check out the full line up and professional photos below.
Thank you to all our speakers and performers for entertaining our crowd, to Louise for running our dance workshop, to Sara from Huhbub for co-hosting with us, to Trapeze Bar for welcoming us, to Books and the City, Neon Moon, CoppaFeel and Sphere for providing our goodybag treats, and to YOU for coming along and celebrating sisterhood with us.
Taylor Swift 'Shake It Off' Diva Dance Workshop
We started out the evening by getting into the summer vibe by shaking it off, Taylor Swift-style, courtesy of Louie Douglas. Louise is a unicorn-haired dance teacher, with loads of great classes at Evoke and City Academy, and she's a huge friend of Strong Women Squad, having taught our Beyoncé Run The World dance workshop at our first event! She's also part of the phenomenal magic troupe, Chicks N Tricks. You can follow her on Twitter, Facebook, Instagram, but also check out the interview she did with us right here.
AND SHE BROUGHT POM-POMS.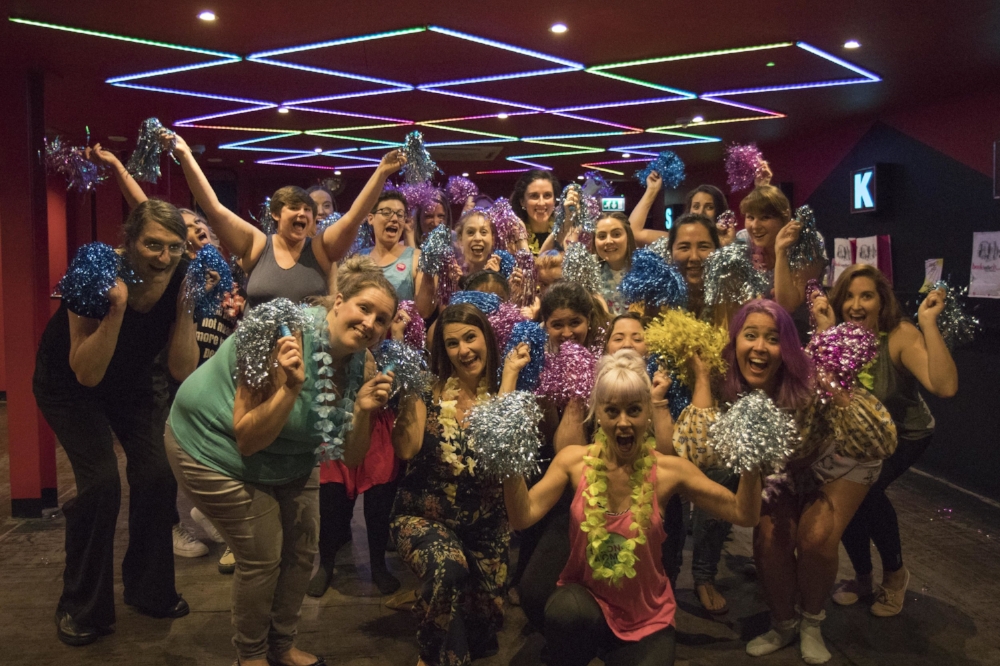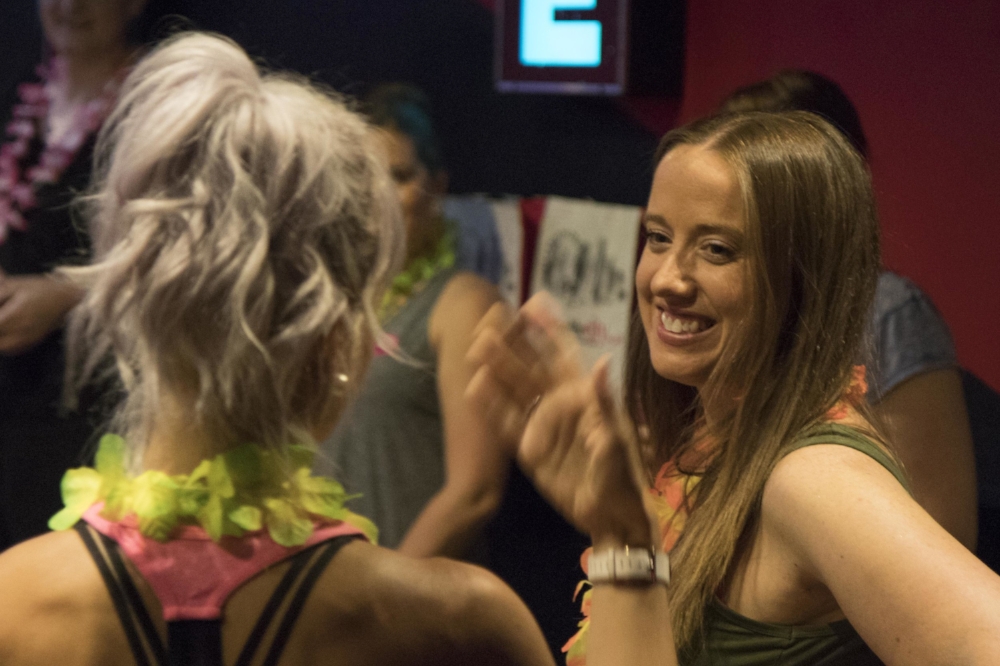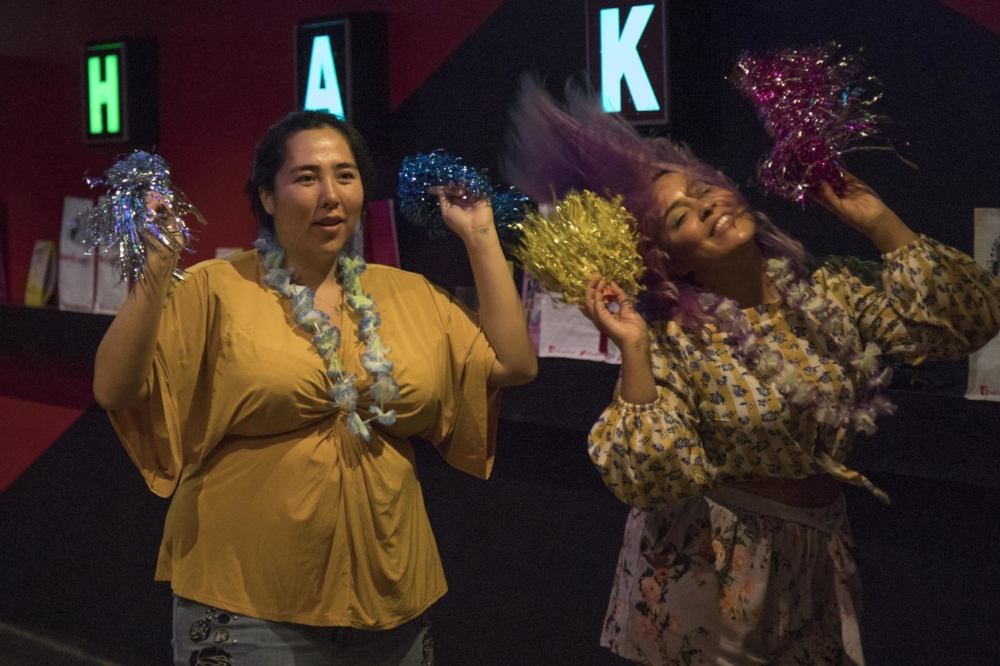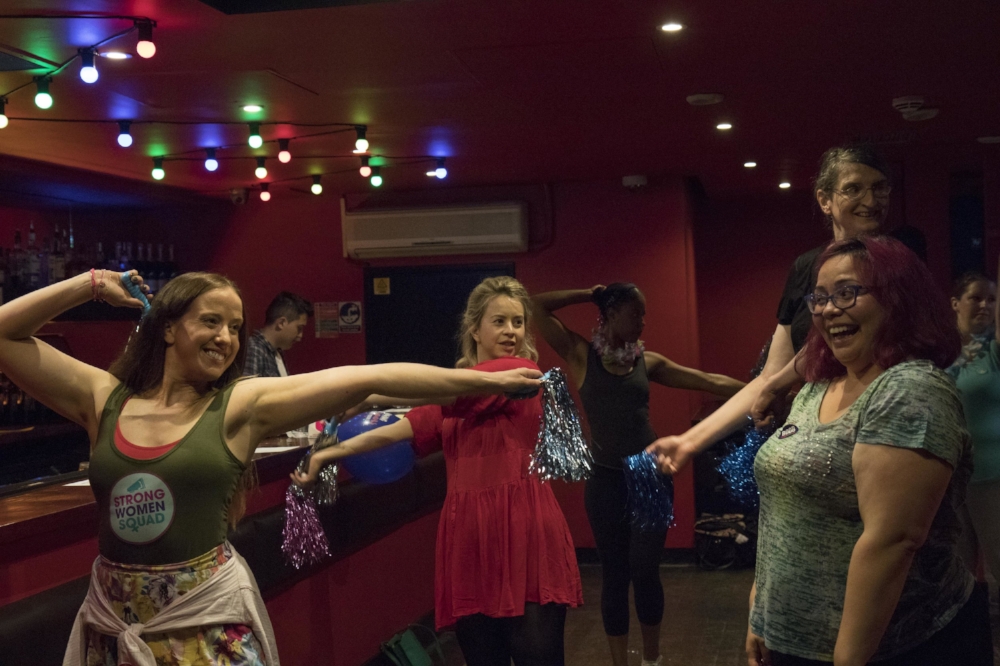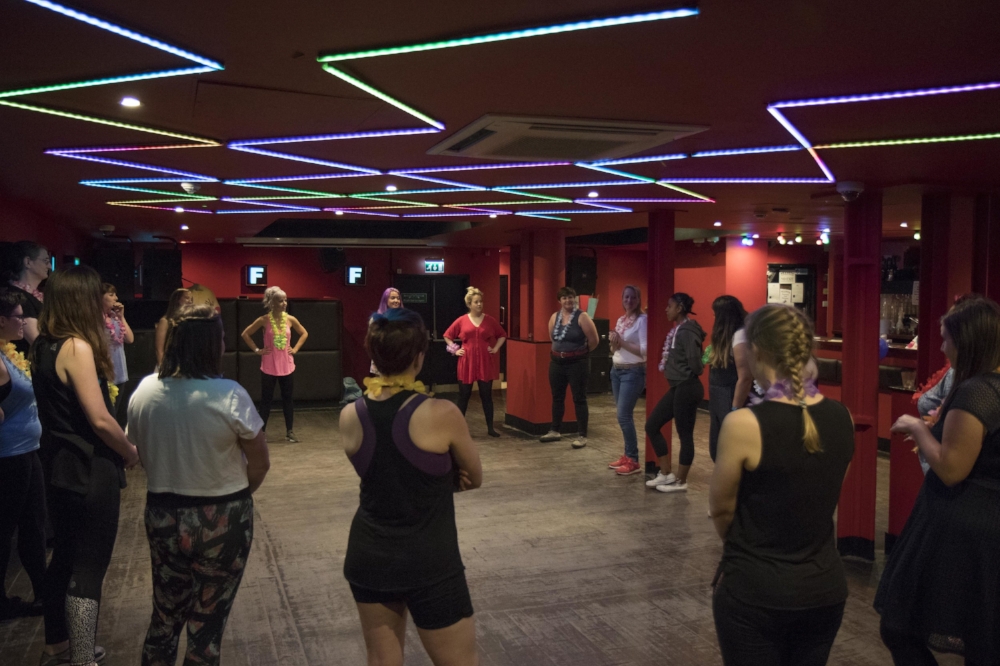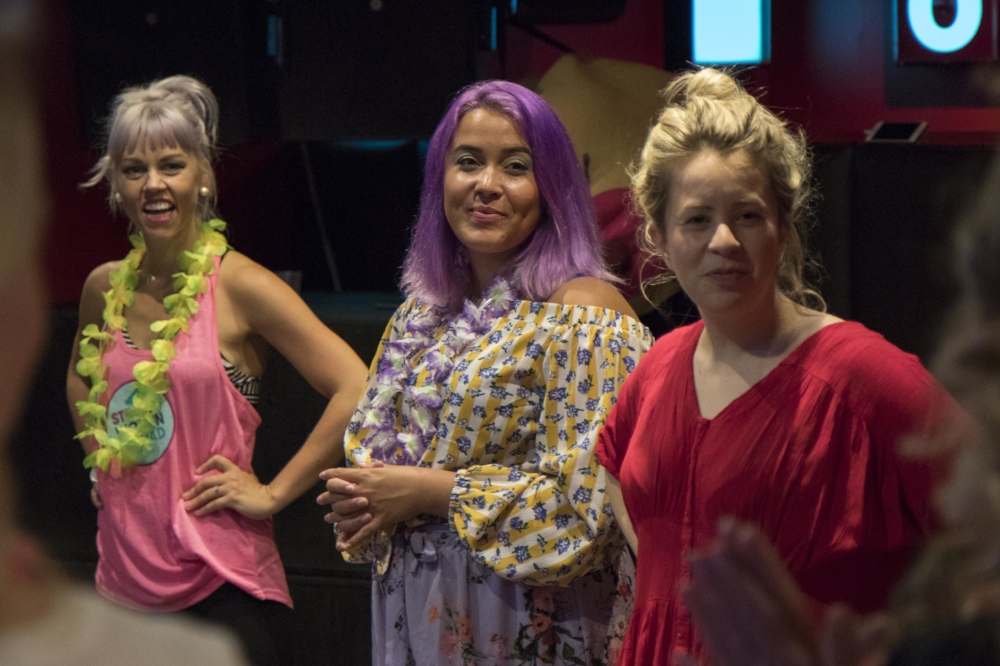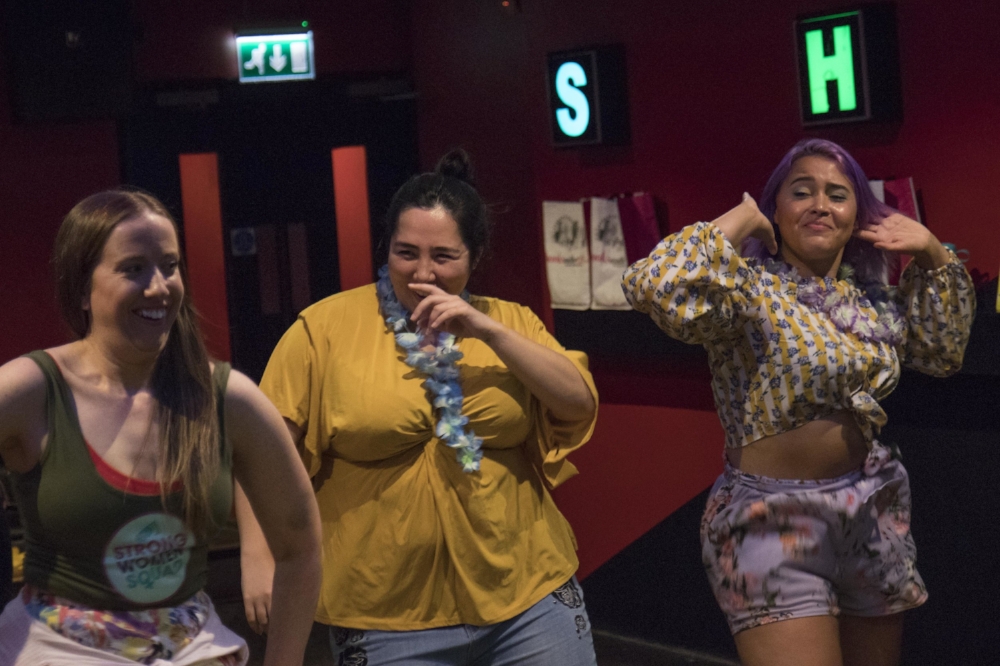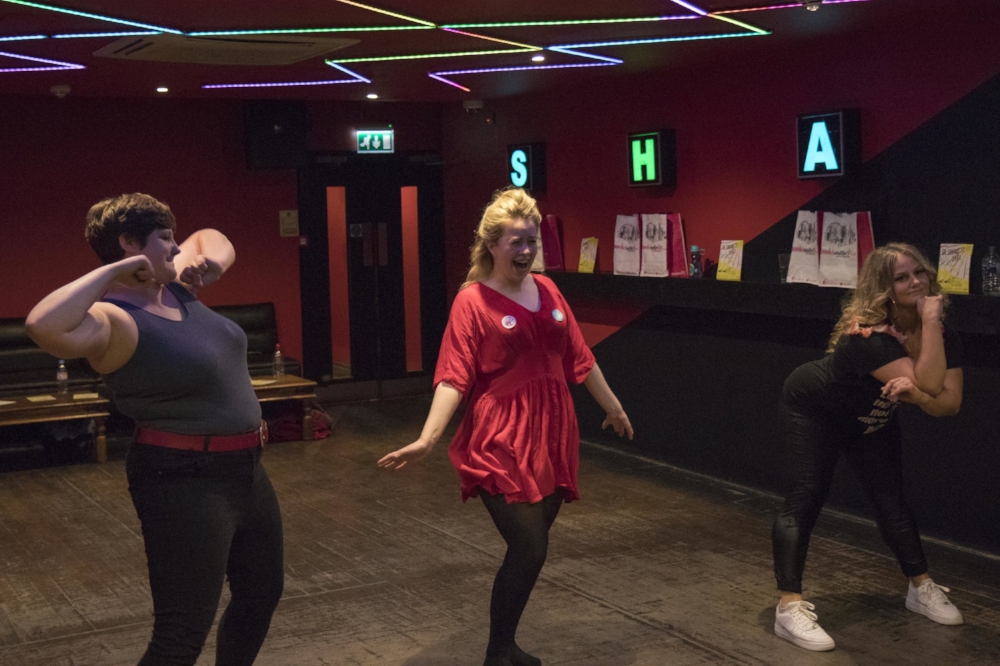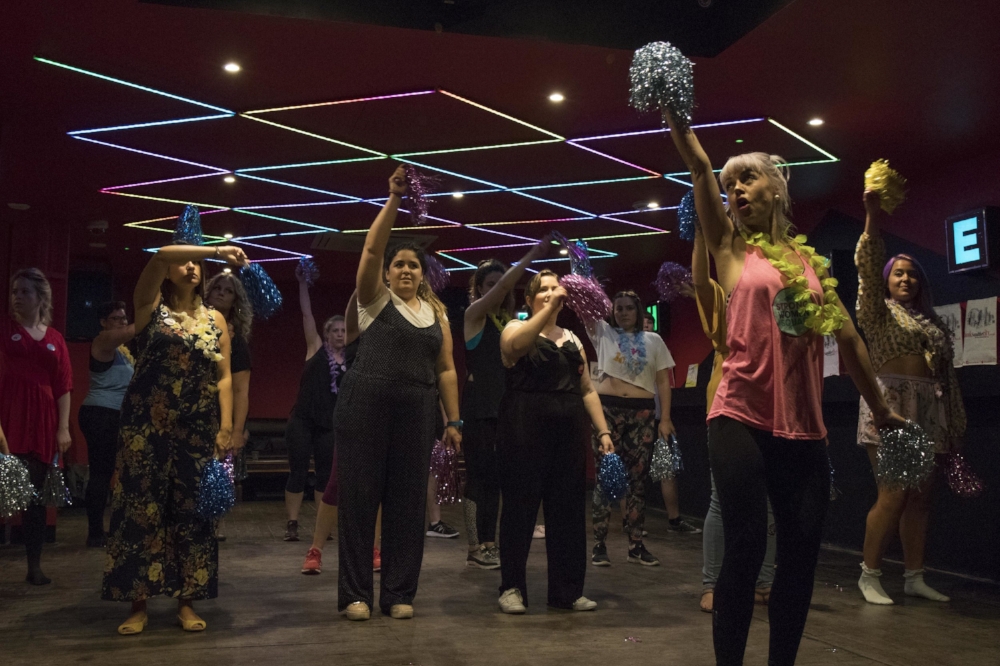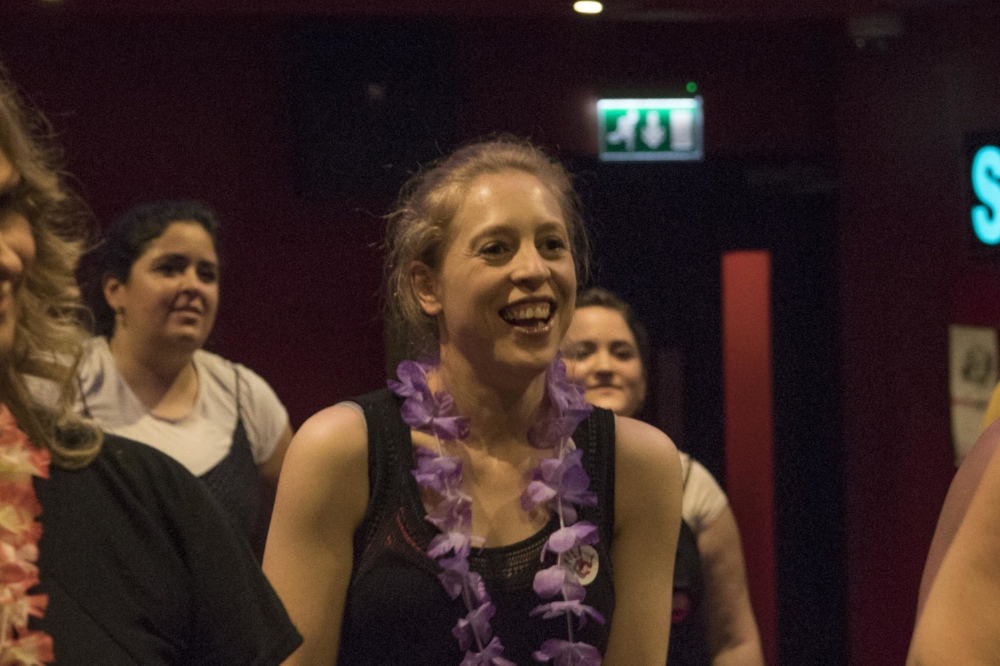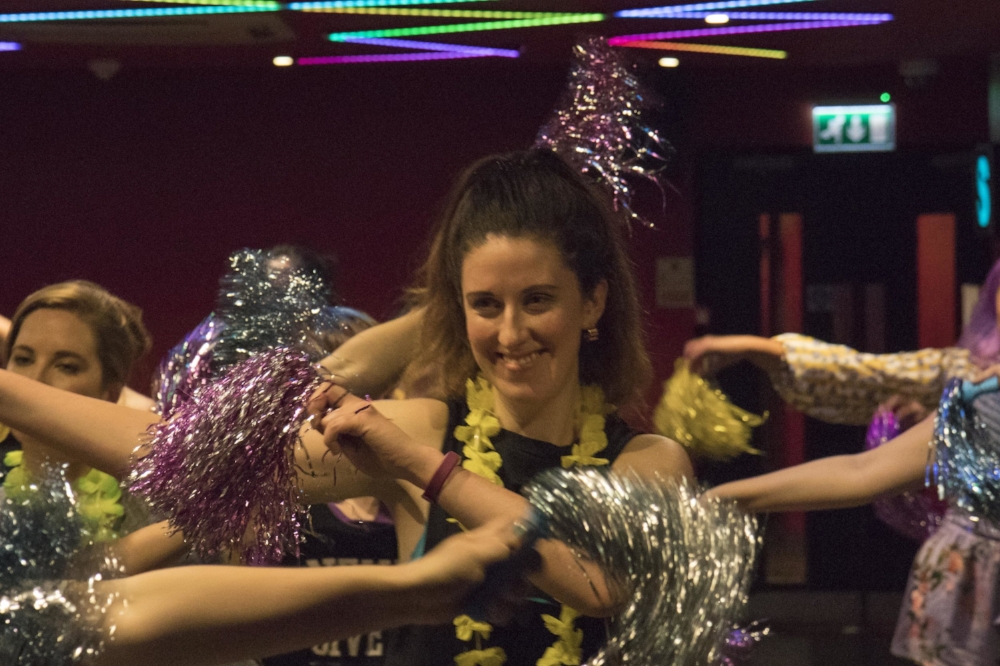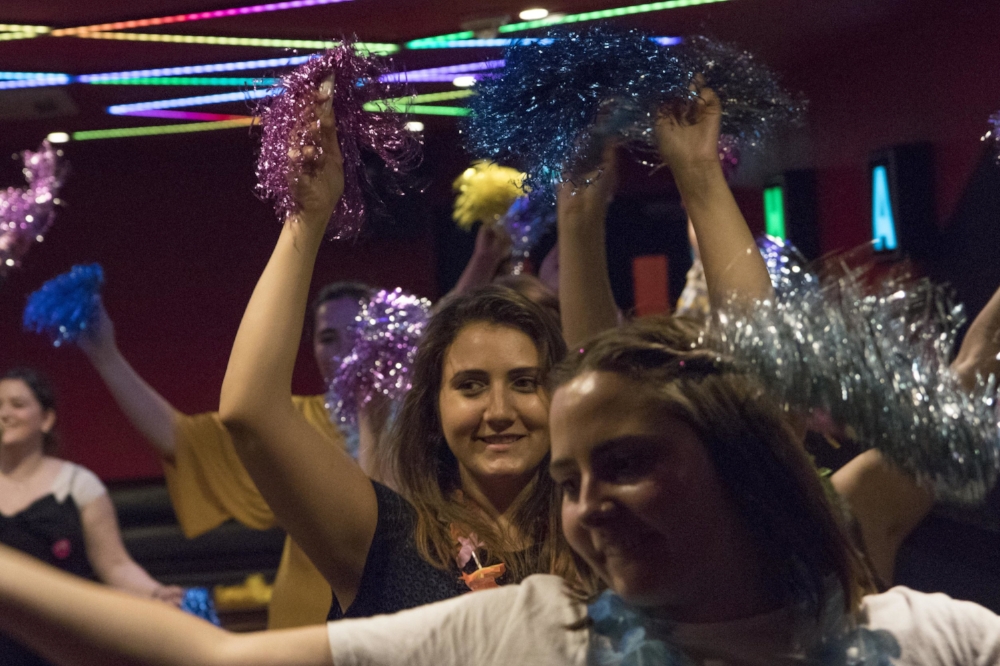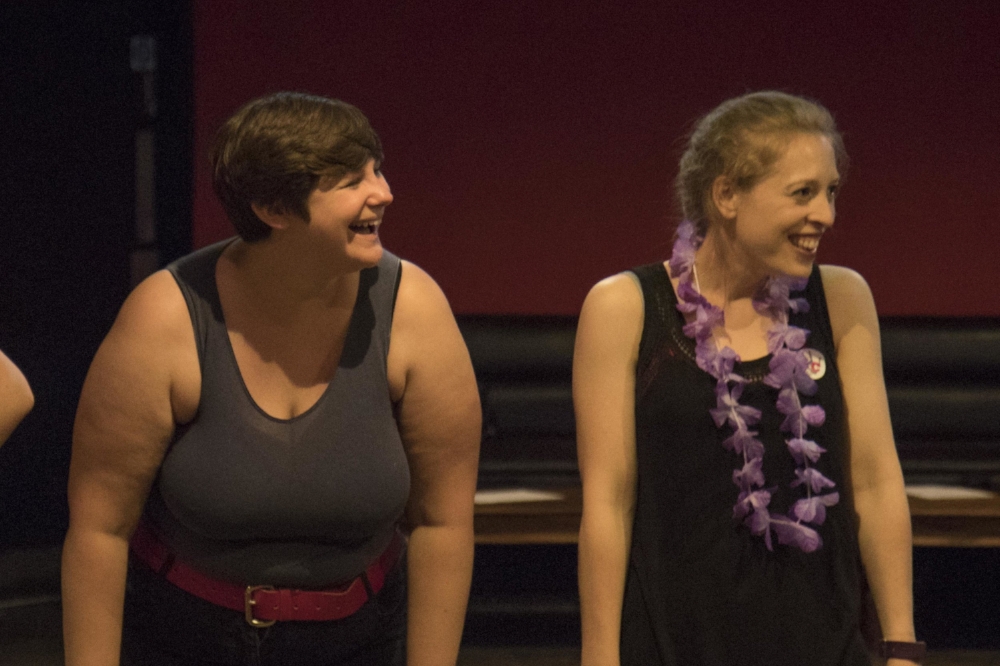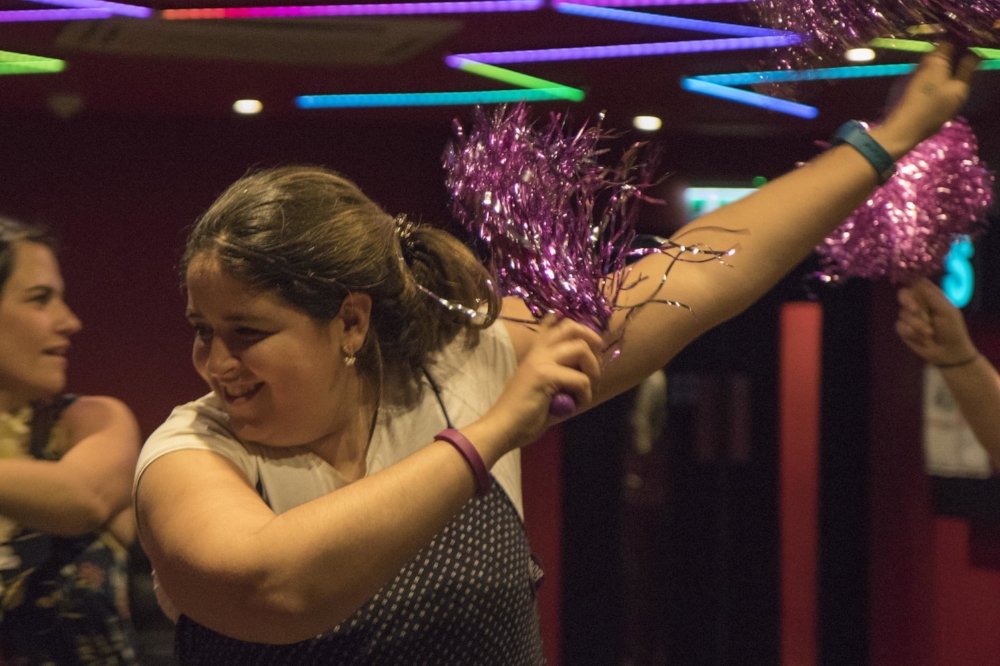 Lightning Talk - Gina Hood: President, Bloom UK
Gina is not only an extremely badass business woman, the President of women in communications networking organisation, Bloom, mentor, gender equality champion and artist and wearer of incredible lipstick, but she delivered an inspiring talk at our Summer Party entitled, 'Enlist a Sister: How to Create Your Squad to Support Your Cause'! You can read her talk summary here, or check our her interview with us here.
You can keep up with Gina via Twitter or LinkedIn, check out her artwork at ginahood.com, or connect directly with Bloom via their Facebook or Twitter accounts.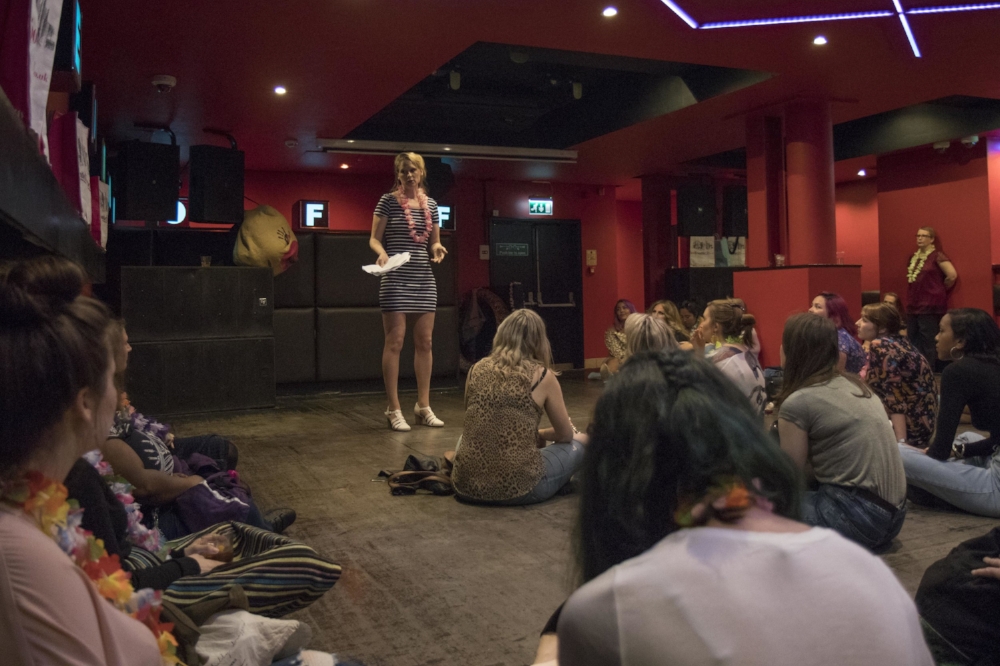 Lightning Talk - Hayat Rachi: CEO, Neon Moon
Hayat brought a lot of energy and bounce to her awesome body positivity talk. As CEO of lingerie brand Neon Moon she's passionate about celebrating women's natural beauty and inclusivity, and it's so impressive how she's built her brand up from the bottom (no pun intended). Neon Moon even have their own event on 28th June, Girl Talk, to be held in The Shard, and Strong Women Squad can get 50% off tickets using the promo code SWS50!
Follow Hayat on Instagram, or Neon Moon directly on Instagram, Twitter or Facebook, or of course check out their wonderful website.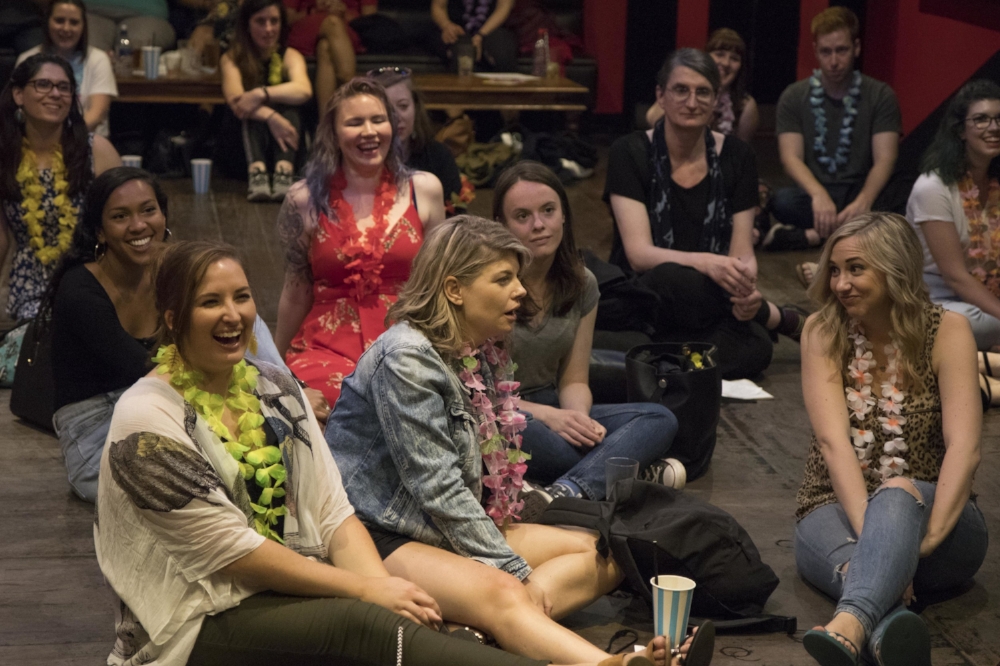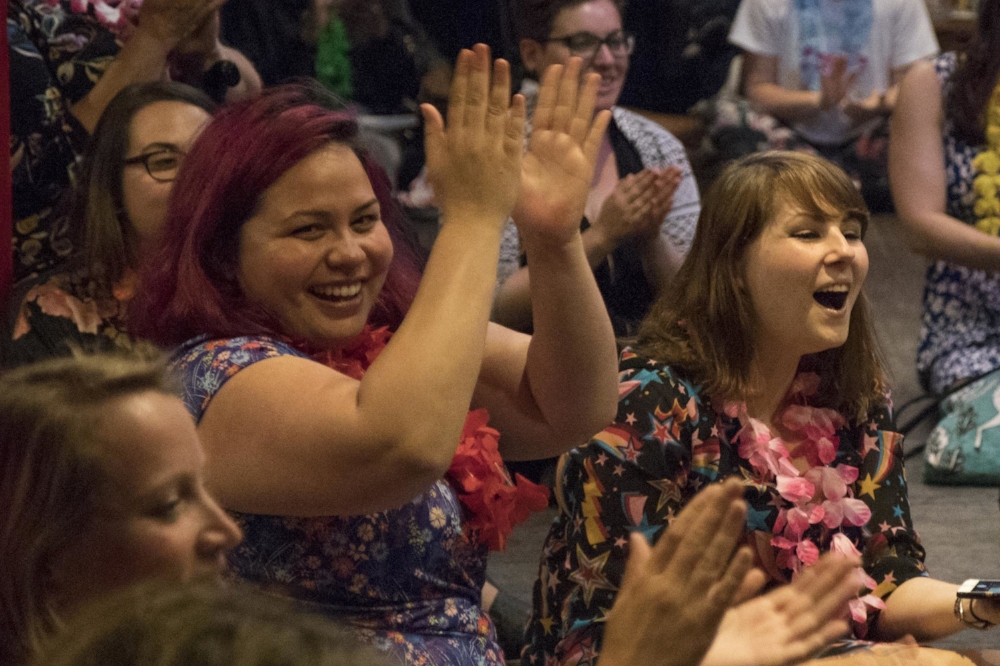 Lightning Talk - Samantha Siren: The London Mermaid
Samantha Siren, The London Mermaid, was such a treat to have at our Summer Party. She shuffled into the room fully clad in her tail and made everybody smile. She talked about how landing a part in Pirates of the Caribbean led her to build a brand for herself as London's first mermaid, who now appears at events including children's parties and at The Shard. Plus she took a big load of photos with our guests AND even did a little mermaid hula-hooping at our hula hoop workshop!
Follow Samantha on Twitter, Facebook, Instagram or via her website.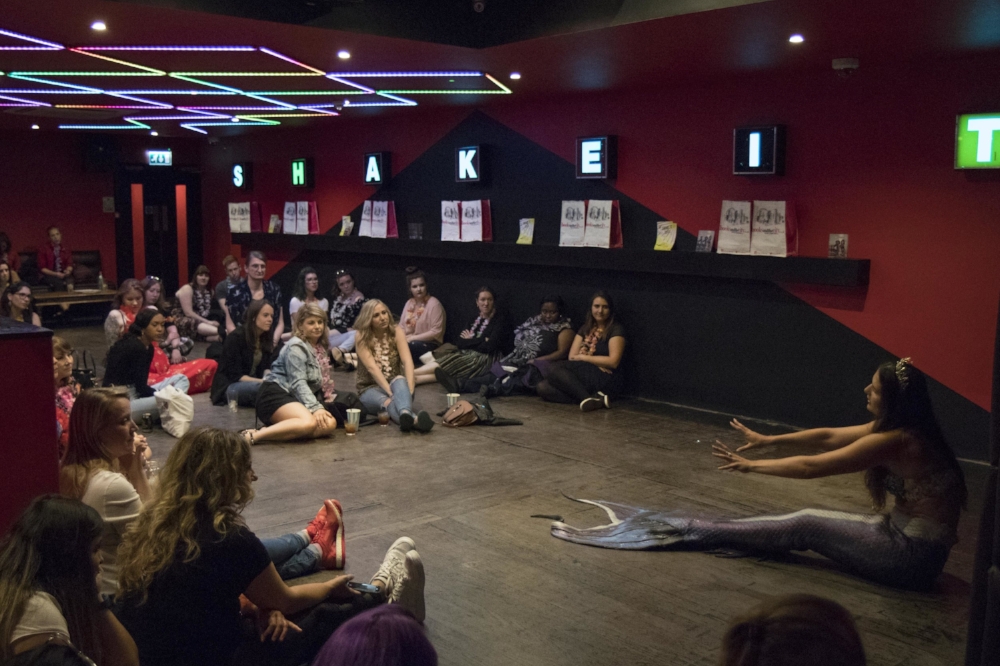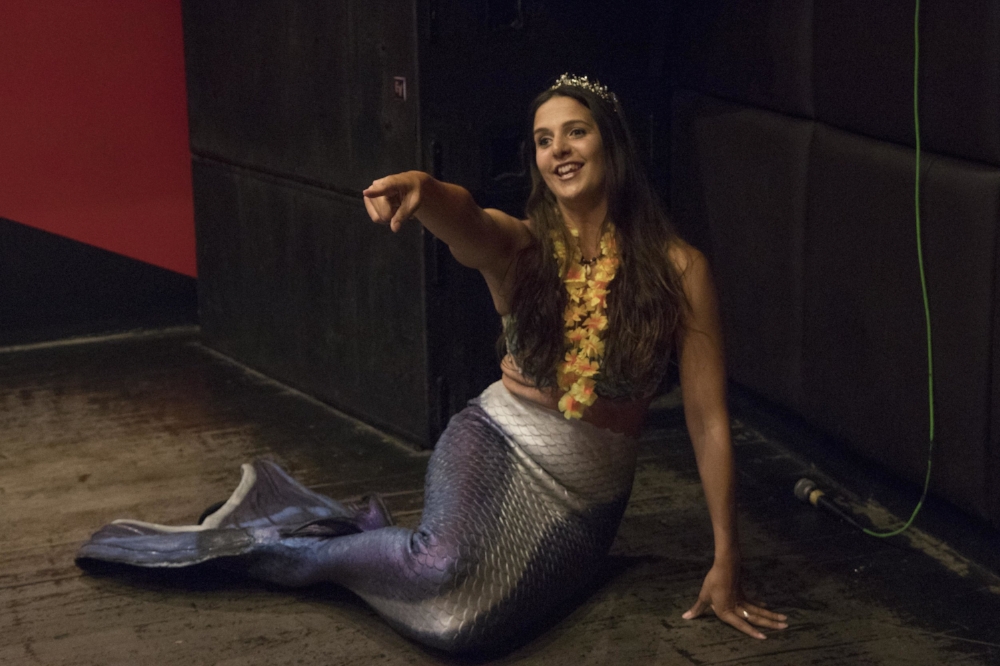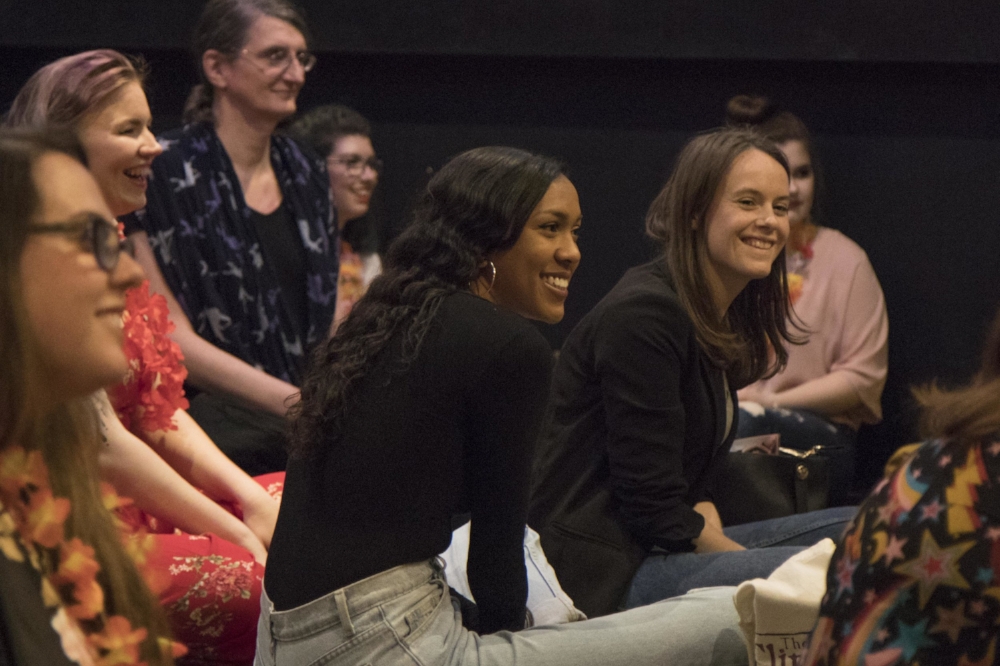 Performance - Pearl The Whirl: World record holding hula hoop artist
Pearl The Whirl is an official world record holder, a hula hoop and roller skate performer and an instructor, and she dazzled the Squad with a performance set to Beyoncé's Grown Woman, before launching into a mini workshop so everybody could give it a go! Pearl, in a leopard leotard got even the shyiest members of the crowd up and twirling, and if you want a go yourself, she's just launched Play Tone, a place to Hoop, Skate & Play!
Check Pearl out on Facebook or Instagram, or via her website, or go check her out at her new Play Tone classes!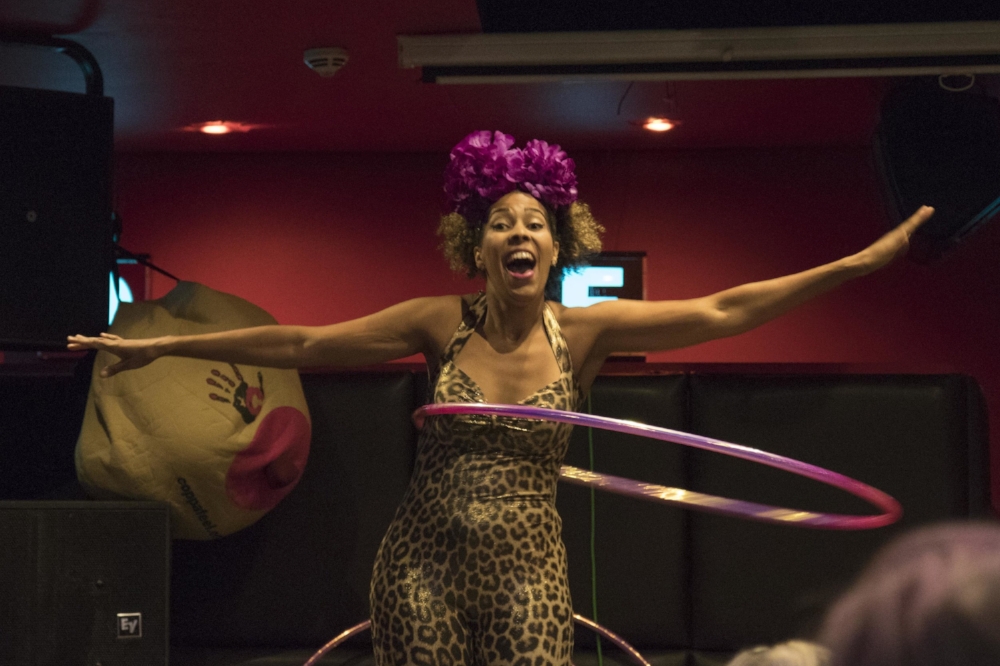 Hula workshop with Pearl The Whirl
Now it was our turn...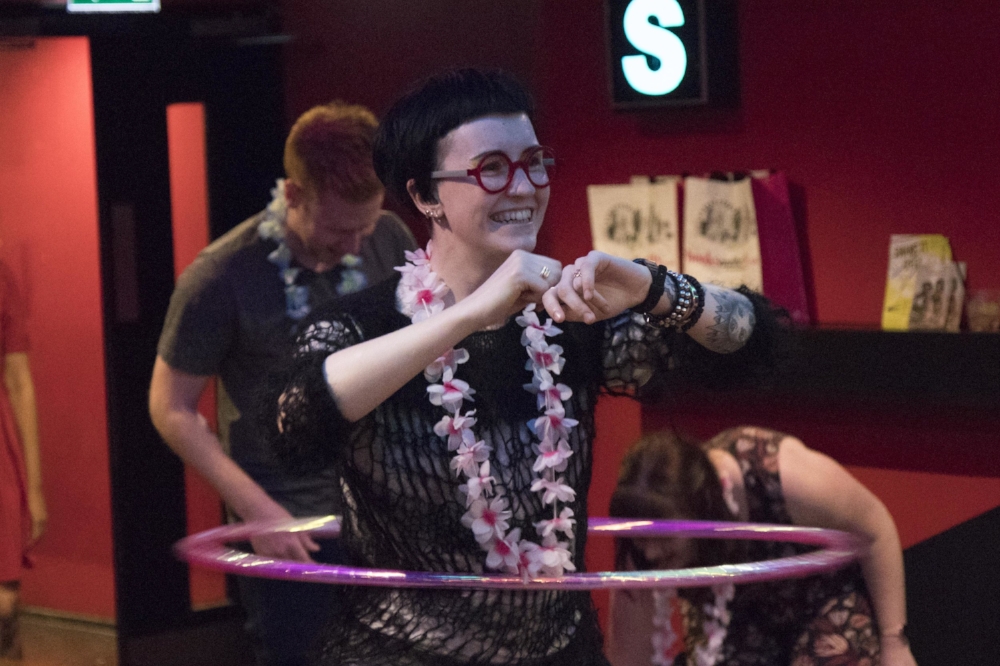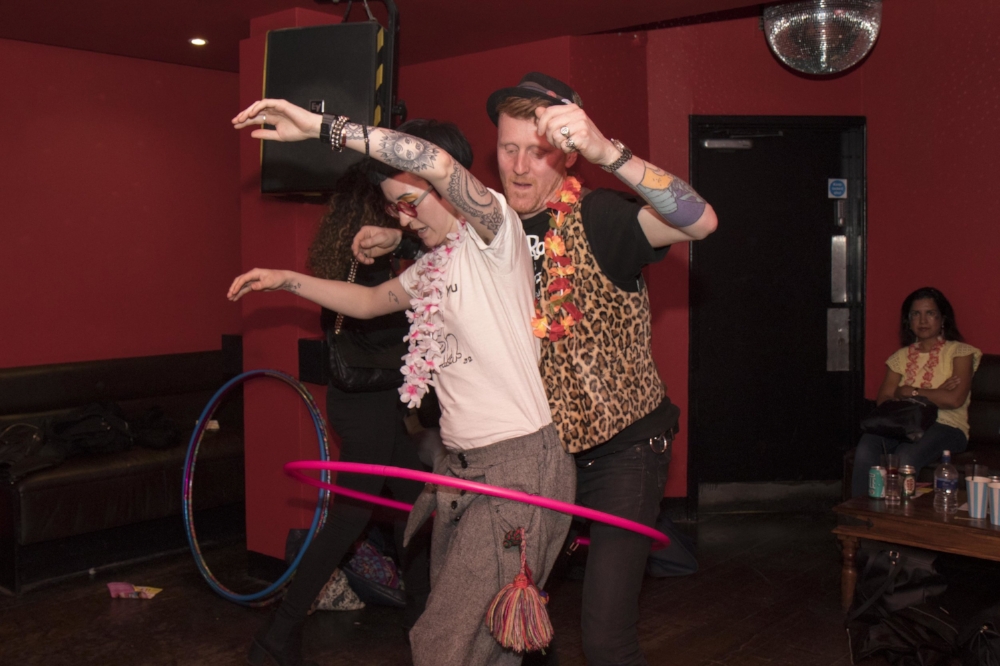 Lightning Talk - Megan Jayne Crabbe: BodyPosiPanda
Megan (@bodyposipanda) is the bestselling author of Body Positive Power, a book which aims to help people realise they are good enough exactly the way they are, an Instagram star with over 1m followers, an advice columnist for The Unedit, an online body positivity magazine AND an absolutely lovely, honest, activist with killer dance moves. She brought her colourful, beautiful self to the Shake It Off Summer Party to talk about the power of body positivity.
You can keep up with Megan via Instagram, Twitter or Facebook, buy her wonderful book, or read her advice over on The Unedit. You can also take a look at our article 5 BodyPosiPanda Posts to Help Boost Your Summer Confidence Today!
Lightning Talk - Kirsten Bayes: Campaign Against Arms Trade
Kirsten gave such a fascinating, heart-wrenching and heart-warming talk about her work with Campaign Against Arms Trade (CAAT). She's an incredible activist, humanitarian, Reading Pride trustee and friend of badgers, and it was such an honour to have her with us on Saturday.
You can follow Kirsten on Twitter, or follow CAAT directly on Twitter or Facebook, or their website, where you can find information on how you can get involved.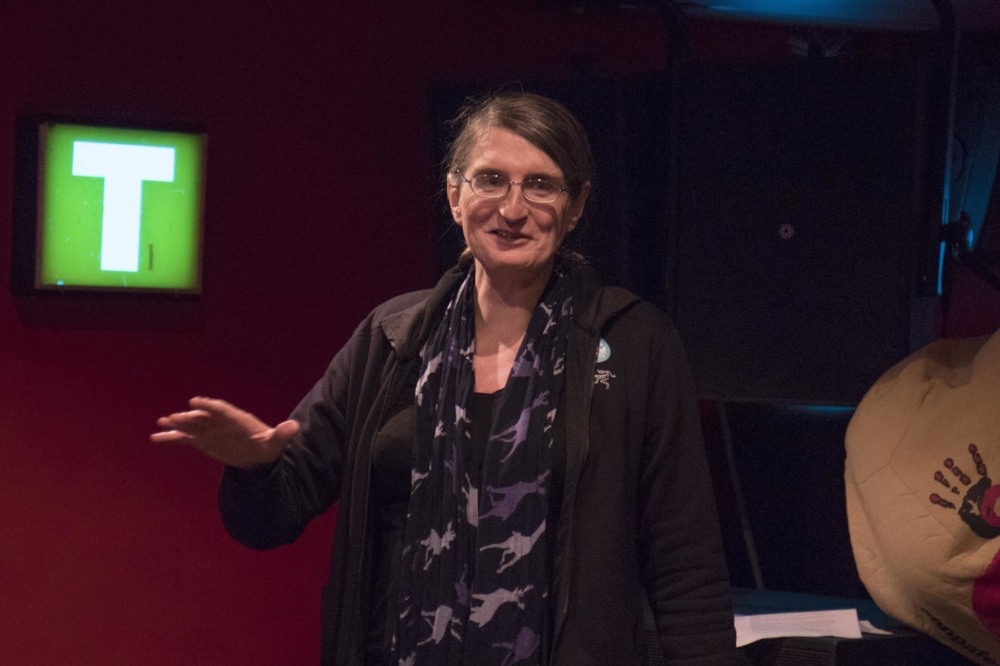 Lightning Talk & Performance - Louise Andrée Douglas: Chicks N Tricks
We were lucky enough to welcome Louise at the beginning of the night for the Shake It Off dance workshop, plus at our last event, Run The World, where she taught us to diva like Beyoncé. She was then our big finale, by returning to give us an insight into the world of female magicians! She is part of magical troupe Chicks N Tricks, and she certainly wowed us with her wizardry!
Performance - Amelia Sparkles: Aerialist, Hula Hoop Artist, Actor, Stilt Walker and Fire Performer
To finish the evening off, Amelia led the migration to our reserved area upstairs at Trapeze by giving a stunning fire dance performance. We love Amelia - she performed hula hooping at Run The World so we were so pleased to have her back for Shake It Off. Amelia trained in acting and singing at drama school, and has become a master of movement - she excels at trapeze, aerial, hula hoop, silks and dance, to name but a few of the strings on her bow. Her skills have taken her around the world, and her clients have included the BBC, Converse, Harrods and Marks & Spencer.
And that wasn't it! Check the photos below to see all our Strong Women enjoying our goodybags, greatest showwoman cocktails, and each other's fabulous company...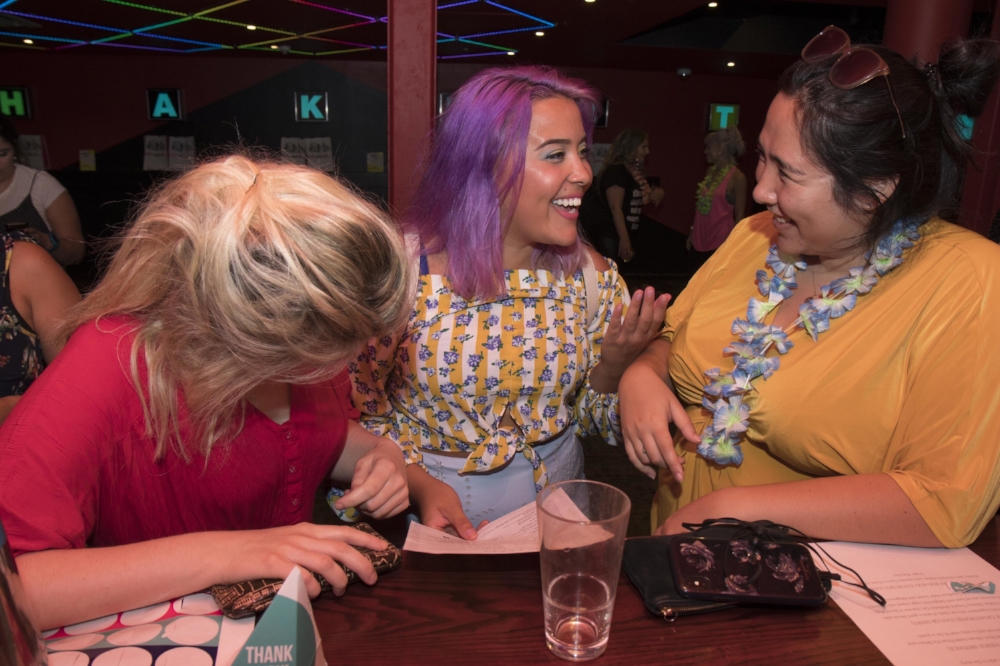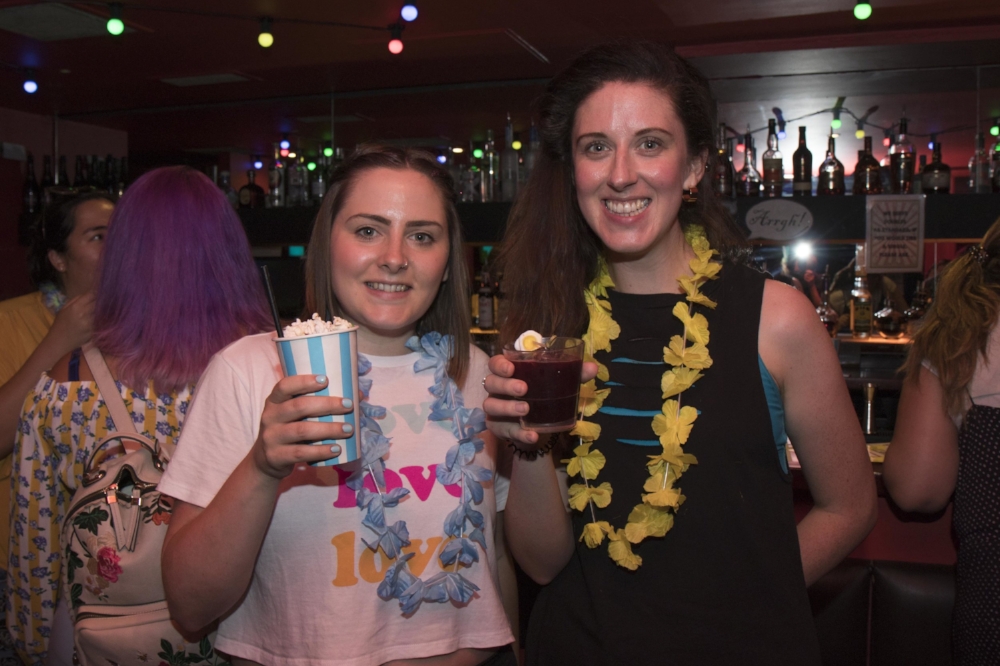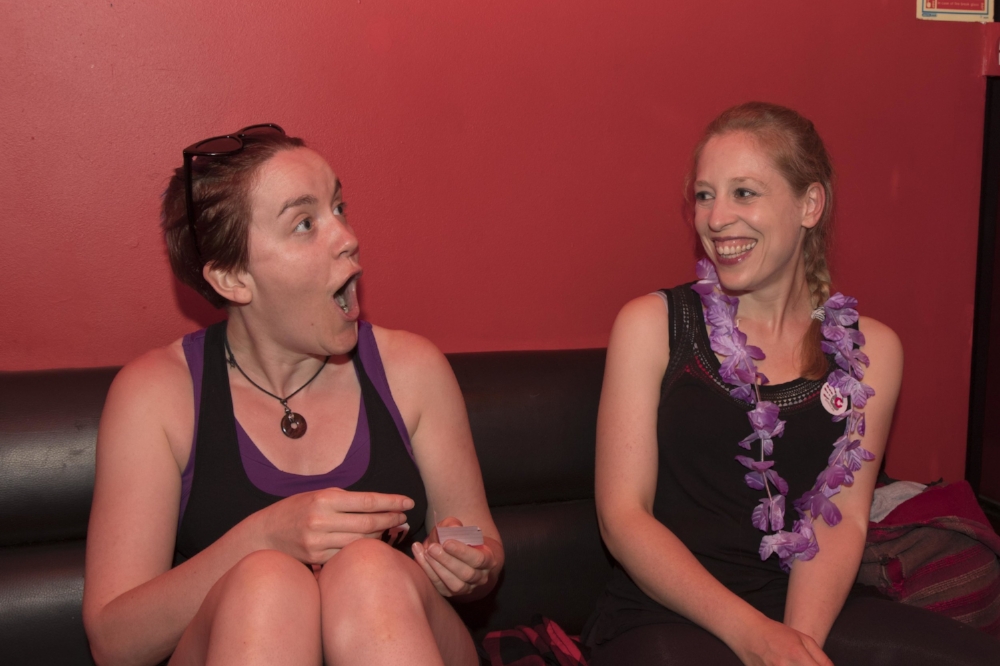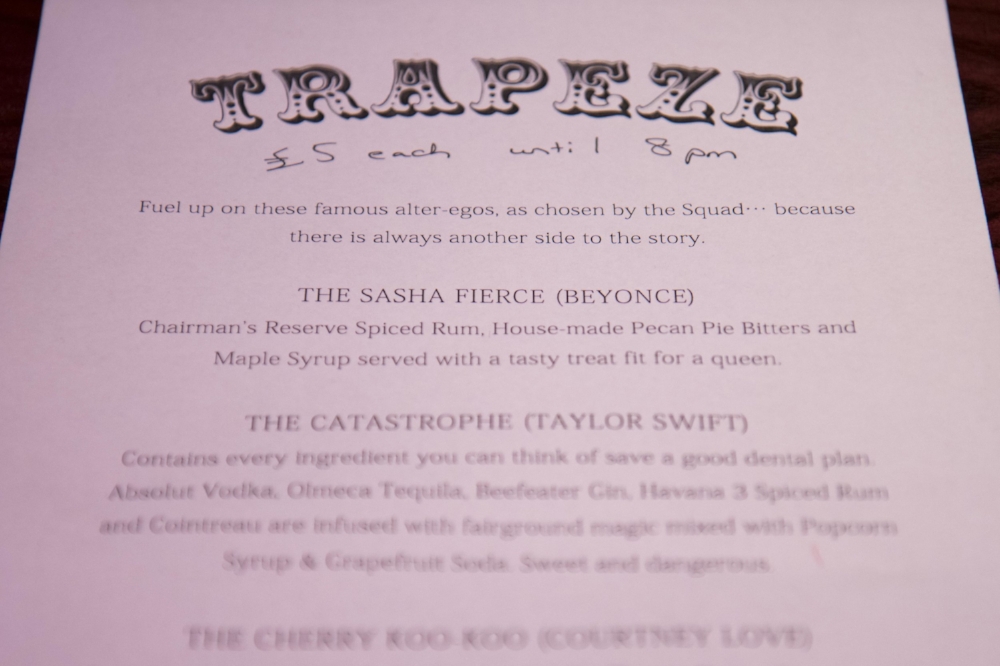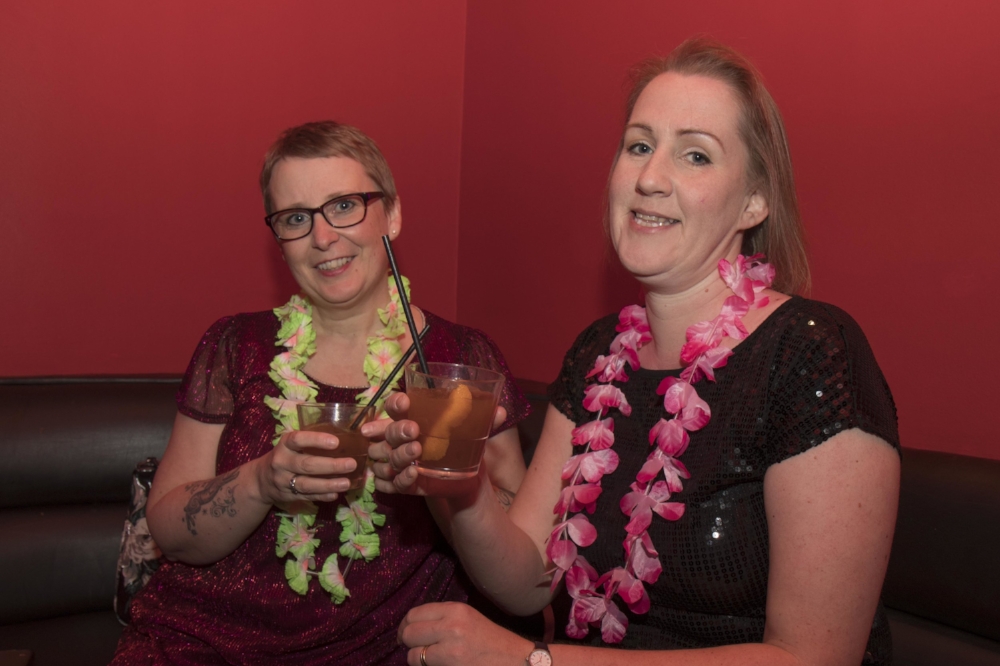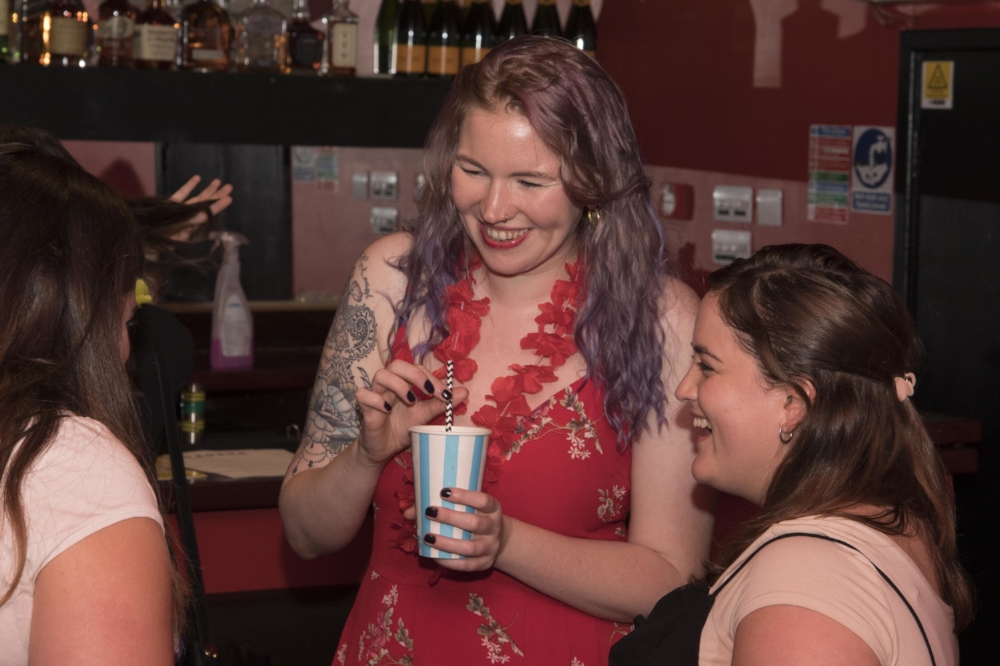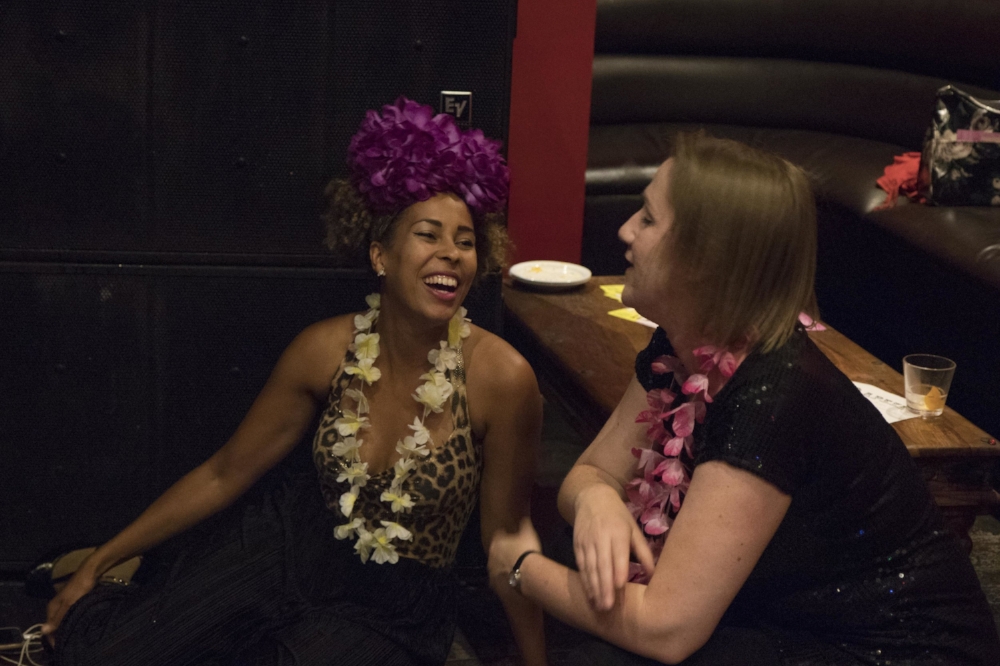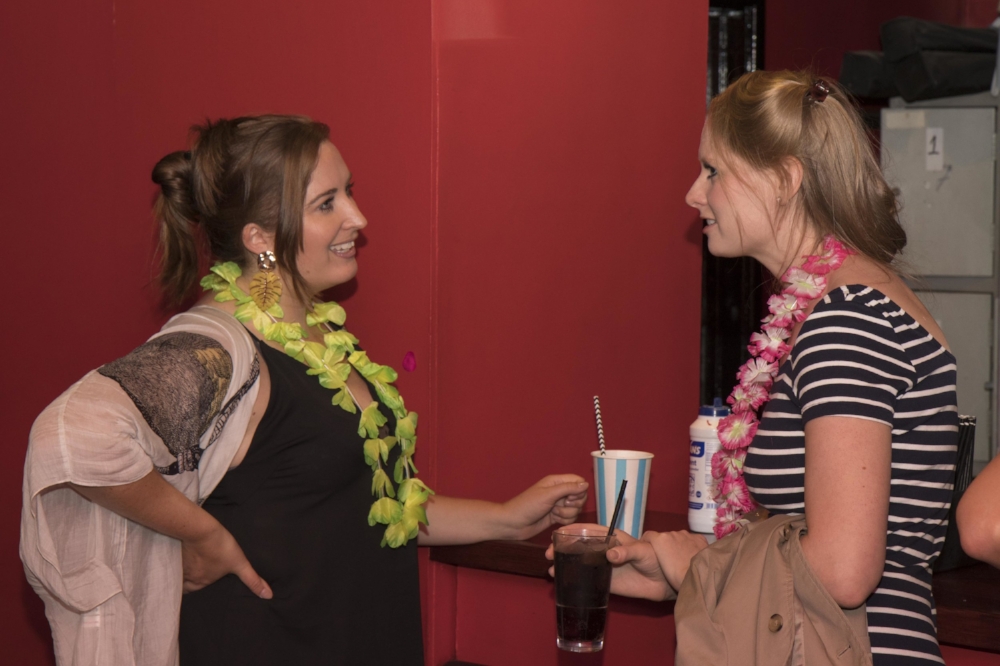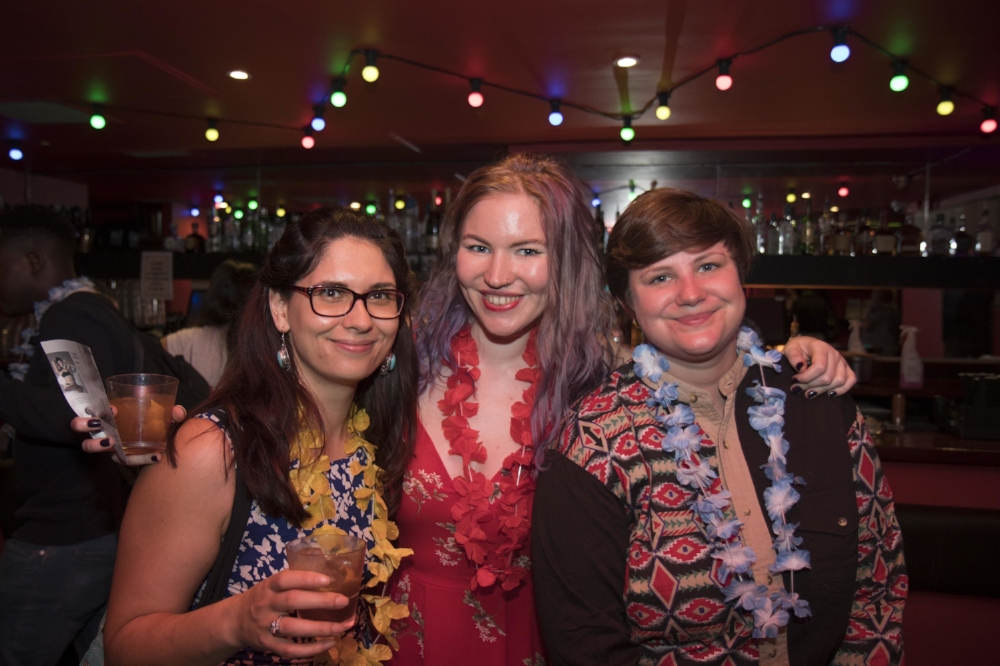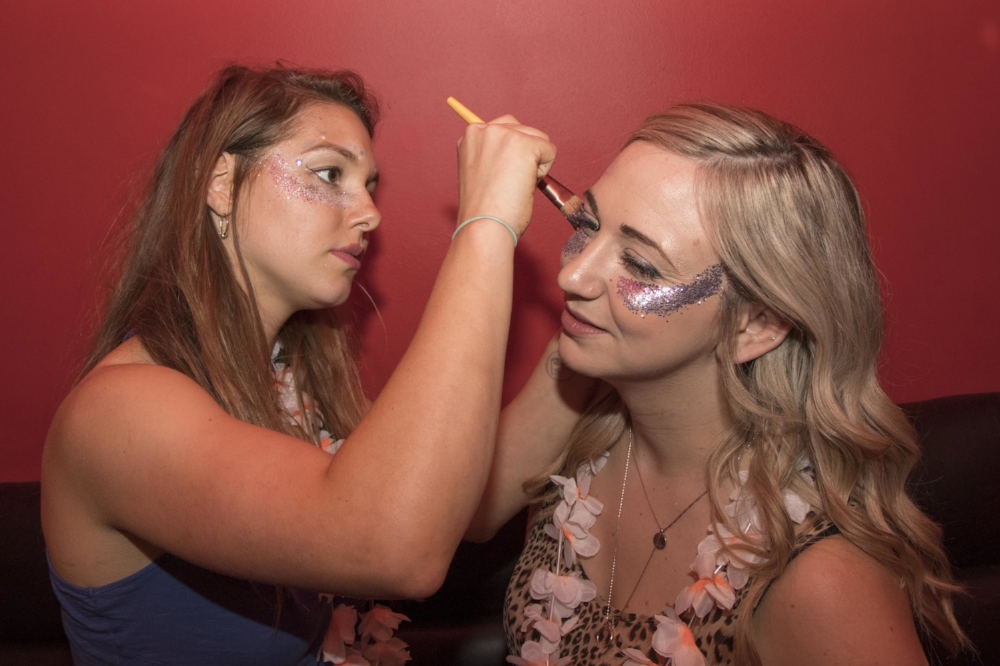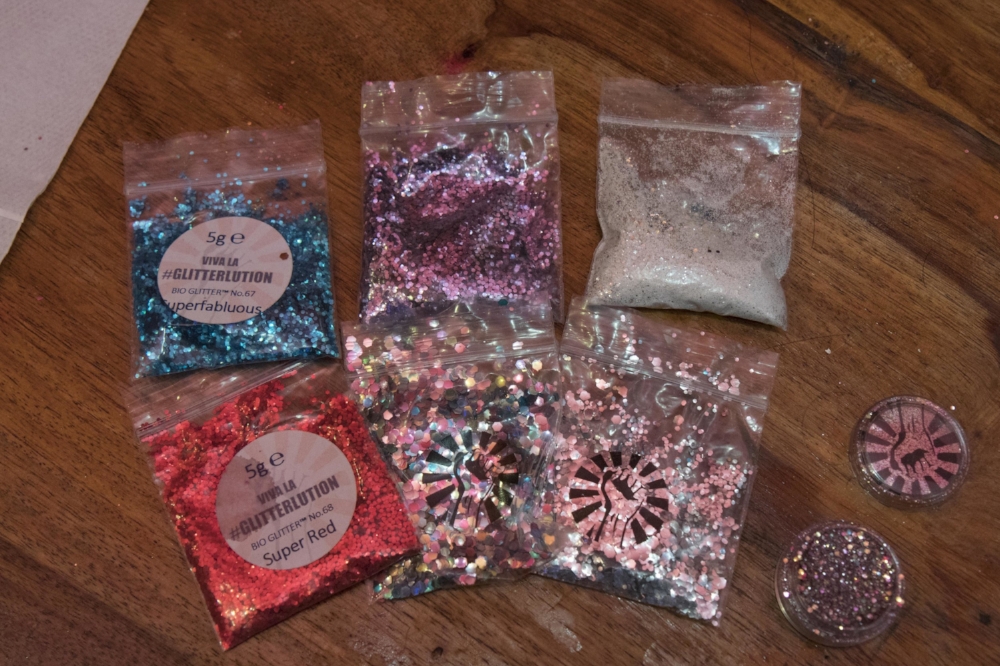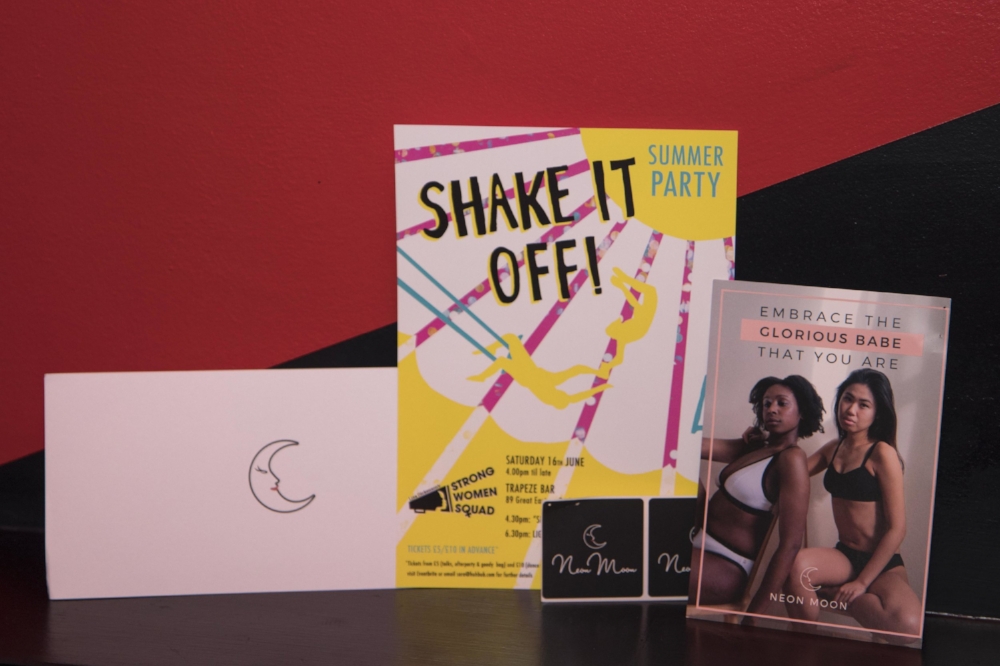 Coming soon...
A gallery of YOUR pictures of the night!